Built-in product integration system
We are committed to providing customers with a professional and personalized high-quality service systemWe are committed to providing customers with integrated professional solutions for built-in product integration systems
Indoor assembly type aluminum honeycomb composite ceiling system
The prefabricated ceiling system panel is a new composite one-piece panel. Each surface layer is uniformly coated with a special two-component polyurethane composite glue and then pressed into a new composite one-piece panel. The keel plug-in system consists of the keel and supporting pendants installed on the main floor on site.
The fabricated ceiling has complete factory production and production standards from materials to installation technology, and is a structural system that plays a role in sound insulation and decoration for buildings.

Perforated sound-absorbing aluminum honeycomb panel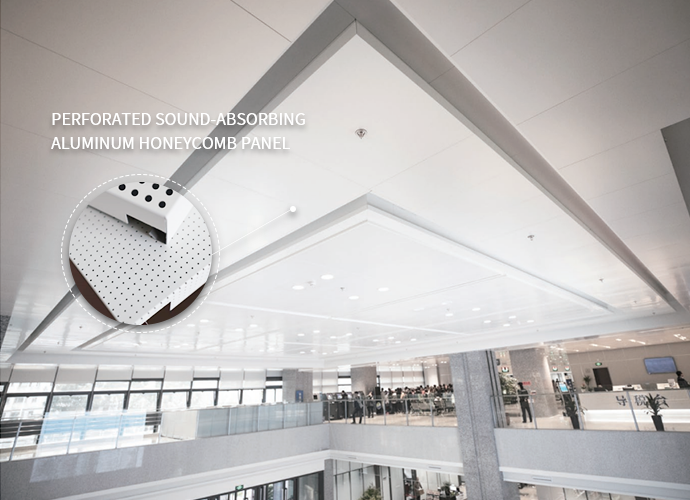 Ultra-thin stone honeycomb panel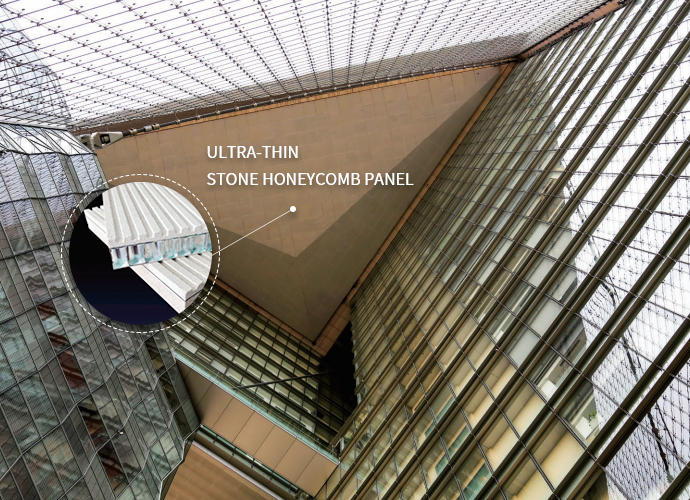 Metal corrugated composite board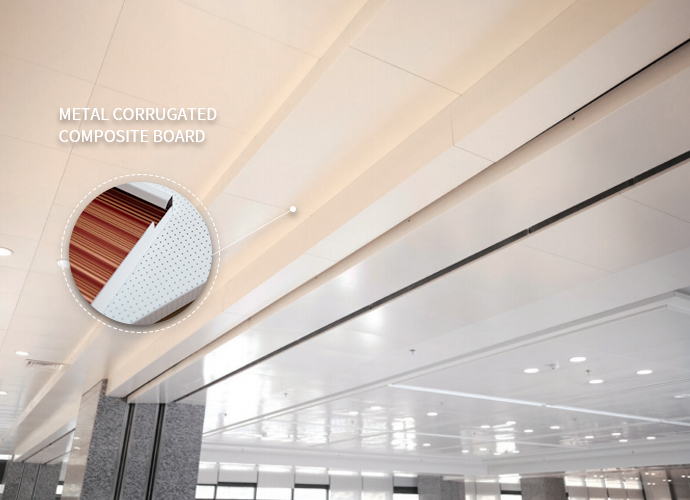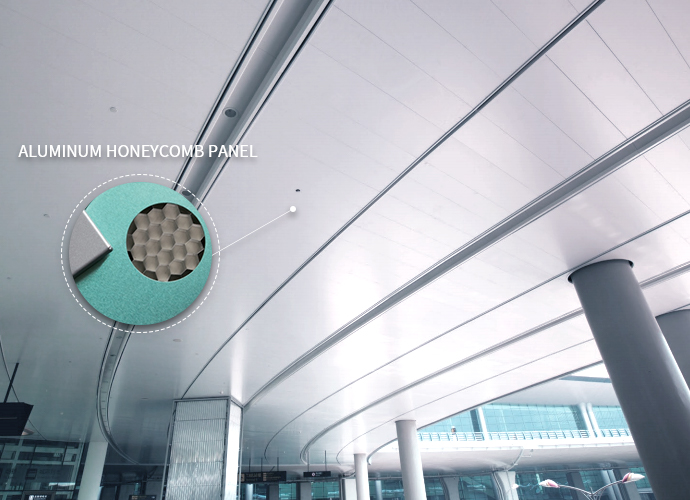 Aluminum panels usually use high-quality 3003H24 alloy aluminum plates.
Aluminum honeycomb: in line with American aviation industry standards.
Adhesive: Special adhesive imported from abroad, sprayed with microcomputer automatic control mixing system.

High strength, light weight, good sound insulation, heat insulation effect, good surface flatness, strong weather resistance, self-cleaning ability, flame retardant.

Variety of surface material
Various energy-saving and environment-friendly materials such as stainless steel plate/titanium zinc plate/ceramic plate/recycled brick/glass.

Address: No. 300, Hehai West Road, Xinbei District, Changzhou City, Jiangsu Province